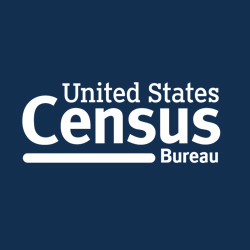 Clerks, Full-time
Sorry, this job has expired.
Jeffersonville, IN
US Census Bureau - NPC is currently hiring Clerks in preparation for the 2020 Census.

As a Clerk your job duties will vary among clerical and warehouse operations in processing the paper forms submitted for the 2020 Census.

Full and Part-time - Day, Evening and weekend shifts available
Medical, Dental, Vision Benefits available
Paid annual and sick leave accrued by pay period, 4 hours each per pay period

Background checks, no drug tests required.

These jobs will start as soon as you:
Apply
Receive offer via email
Are fingerprinted and
Complete a background investigation

Please apply online.

The U.S. Census Bureau is an Equal Opportunity Employer.
High School Diploma or GED
Must have at least 1 year general work experience
NPC Departments vary, responsibilities/duties could include:
*Check in/out and sort documents or other materials requiring screening and checking
*File, organize and record materials
*Contact and/or receive inquiries from respondents to collect data and perform analysis of data
*Perform quality assurance activities
*Set up, operate, and maintain basic mail processing equipment
*Perform limited typing or computer driven tasks
*No work from home opportunities, although multiple locations are avaiable
Full and Part-time
Day, Evening and weekend shifts available
15998