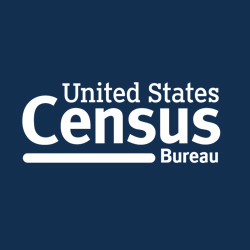 Clerks
Sorry, this job has expired.
Jeffersonville, IN
In preparation for the 2020 Decennial count, the U. S. Census Bureau National Processing Center is hiring Office/Warehouse Clerks. Positions are located in Jeffersonville, IN at the main campus or another location (approximately 7.8 miles from the main campus).

This job opportunity announcement may be used to fill additional vacancies. Work may be performed in an office or environmentally controlled warehouse setting. Some work may be fast paced, and performed in an assembly line atmosphere.

We offer:
• Competitive pay with bonus potential
• Comprehensive benefits package
• Vacation, sick leave, federal holiday time off
• Onsite fitness/wellness center
• Employee incentives & work/life balance
• Mass transit bus passes (TARC)

You must apply online to be considered for employment and to finish the application process. During the application process you will take an assessment to determine position placement. No Resume or Interviews Required

• Must be a U.S. Citizen and suitable for federal employment. If your resume is incomplete, you may not be considered for this vacancy.
• Must be registered for Selective Service, if applicable.
• Must clear the fingerprint process and initiate the required background investigation prior to final selection.
• A one year trial period will be required.
• Reemployed annuitants' salary may not be offset.

Individual selected for this position may perform any of the following:
Perform manual hand assembly tasks;
Box and log material for storage or other disposition;
Edit forms having a number of entries to be compared with relationships easily ascertainable;
Code single items or combinations of reported data guided by standardized classification and code schemes;
Check in/out and sort documents or other materials requiring screening and checking with controls of the incoming materials;
File materials according to an established system requiring an initial review of the material to be filed, to remove items not applicable, organize items in a prescribed order and record the identity of the materials;
Contact respondents to collect data and perform analysis of data in relation to previously reported data, resolving questionable data responses;
Receive inquiries from respondents, assisting when possible and referring those that are non-routine to higher grade technician or appropriate analyst;
Assist in performing various transcription operations, transcribing data to schedules, forms, or other records;
Operate machines to collect images, operate and maintain mail processing (sorter) and document prep equipment (guillotine), or perform quality assurance activities;
Set up, operate, and maintain basic mail processing equipment including, but not limited to binder, punch, paper drill, power cutter, card slitter, and laminator;
Perform limited typing or computer driven tasks, the nature of which does not require the services of a fully qualified typist.


Depending on assignment work may be sedentary...
Or more active work involving: frequent walking, reaching, bending, and stooping; lifting/pushing of objects weighing up to 40 pounds and occasionally over 50 pounds; extended periods of repetitive motion; extended periods of standing; and operating mail processing and document prep equipment.

Full-time or part-time schedules are available during the following:
Shift hours range from (days): Monday-Friday, 6:45am-7pm.
and (nights): Monday-Friday, 3:30pm-12:30am.

Alternate work schedule is an 80-hour biweekly basic work requirement that is scheduled in less than 10 days; i.e., eight 9-hour days/nights, one 8-hour day/night, and one day off.

You will be paid a 10% night differential for any hours worked between 6pm-6am.

About us:
In business since 1958, the National Processing Center (NPC) is a data processing facility featuring the latest in telecommunications and computer processing technologies to support the nation's economic and demographic indicators. Services provided include mail processing, data capture, statistical operations, geographic operations and call center support. Our workforce is characterized by dedication, pride and high-quality results.

Equal Employment Opportunity Policy
The United States Government does not discriminate in employment on the basis of race, color, religion, sex (including pregnancy and gender identity), national origin, political affiliation, sexual orientation, marital status, disability, genetic information, age, membership in an employee organization, retaliation, parental status, military service, or other non-merit factor.

13410