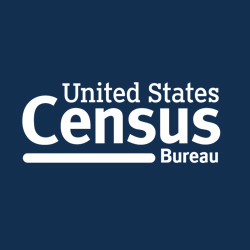 Data Entry Clerk
Sorry, this job has expired.
Jeffersonville, IN
This job opportunity is for a Statistical Clerk (Data Transcriber) in the Keying Section of the Decennial Operations Branch East (DOBE) at the National Processing Center (NPC), U.S. Bureau of the Census located in Jeffersonville, Indiana. These positions provide for the use of various automated equipment to capture statistical data via alpha/numeric data entry keying.

Selectees will initially report to the main Jeffersonville campus and then will move to the off-site Decennial facility in Jeffersonville, approximately 7.8 miles from the main National Processing Center campus.

We offer:
• Competitive pay with bonus potential
• Comprehensive benefits package
• Vacation, sick leave, federal holiday time off
• Onsite fitness/wellness center
• Employee incentives & work/life balance
• Mass transit bus passes (TARC)

You must apply online to be considered for employment and to finish the application process. During the application process you will take an assessment to determine position placement. No Resume or Interviews Required

Successful completion of two full years of study above the high school level in an accredited college or university, or business, secretarial, or technical school may be substituted for the required experience. Equivalent combinations of successfully completed post-high school education and experience may be used to meet the general experience requirements.

TRANSCRIPTS MUST BE SUBMITTED WITH YOUR APPLICATION BY THE CLOSING DATE OF THIS ANNOUNCEMENT.
You qualify at the Grade 04 level if you meet the minimum qualification requirements and possess one year of general experience.

General experience is defined as progressively responsible clerical, office, or other work that indicates the ability to acquire the particular knowledge and skills needed to perform the duties of the position. Examples include but are not limited to cashier, customer service, and trade positions where completing paperwork is a regular and recurring part of the job.

Experience refers to paid and unpaid experience, including volunteer work done through National Service programs (e.g., Peace Corps, AmeriCorps) and other organizations (e.g., professional, philanthropic, religious, spiritual, community, student, social). Volunteer work helps build critical competencies, knowledge, and skills and can provide valuable training and experience that translates directly to paid employment. You will receive credit for all qualifying experience including volunteer experience.

Must be a U.S. Citizen and suitable for federal employment.
If your resume is incomplete, you may not be considered for this vacancy.
Must be registered for Selective Service, if applicable.
Candidates must clear the fingerprint process and initiate the required background investigation prior to final selection.

The individual(s) selected for this position will:
Select codes according to established classification characteristics for data reported by respondents and keying the code selected.
Screen data entered by respondent and research various sources (zip code directories, area code directories, etc.) to determine data to be keyed.
Select correct data and write data in correct field when respondent leaves required fields blank on forms to be keyed.
Convert fractions/decimals to appropriate numerical value to be keyed.
Recognize out-of-tolerance items, inconsistencies between items, data reporting errors, etc. and determine the appropriate resolution.
Perform specialized data capture activities associated with developing technologies (key-from-image, correct-from-image, etc.)
Performing verification of work completed by others.
Complete/maintain records associated with data capture and verification duties.


Able to type 5400 keystrokes per hour or 25 words per minute with 3 or fewer errors based on a five minute sample to be considered. Applicants may meet the keying/typing requirement by answering Yes to the keying ability question in the online job assessment questionnaire.

Full-time schedule
Shift hours range from (days): Monday-Friday, 6:45am-7pm.
Employees are paid 10% night differential for any hours worked between 6pm and 6am.

About us:
In business since 1958, the National Processing Center (NPC) is a data processing facility featuring the latest in telecommunications and computer processing technologies to support the nation's economic and demographic indicators. Services provided include mail processing, data capture, statistical operations, geographic operations and call center support. Our workforce is characterized by dedication, pride and high-quality results.

Equal Employment Opportunity Policy
The United States Government does not discriminate in employment on the basis of race, color, religion, sex (including pregnancy and gender identity), national origin, political affiliation, sexual orientation, marital status, disability, genetic information, age, membership in an employee organization, retaliation, parental status, military service, or other non-merit factor.

13423